If you're looking for an unforgettable group event, a team offsite your staff will remember, or a very unique function space, you've come to the right place!
FREAK group packages include our most popular games for squads of all sizes. No matter which package you choose, you're guaranteed to have out-of-this-world fun!
All Group packages include a free bottle of FREAK water for all players.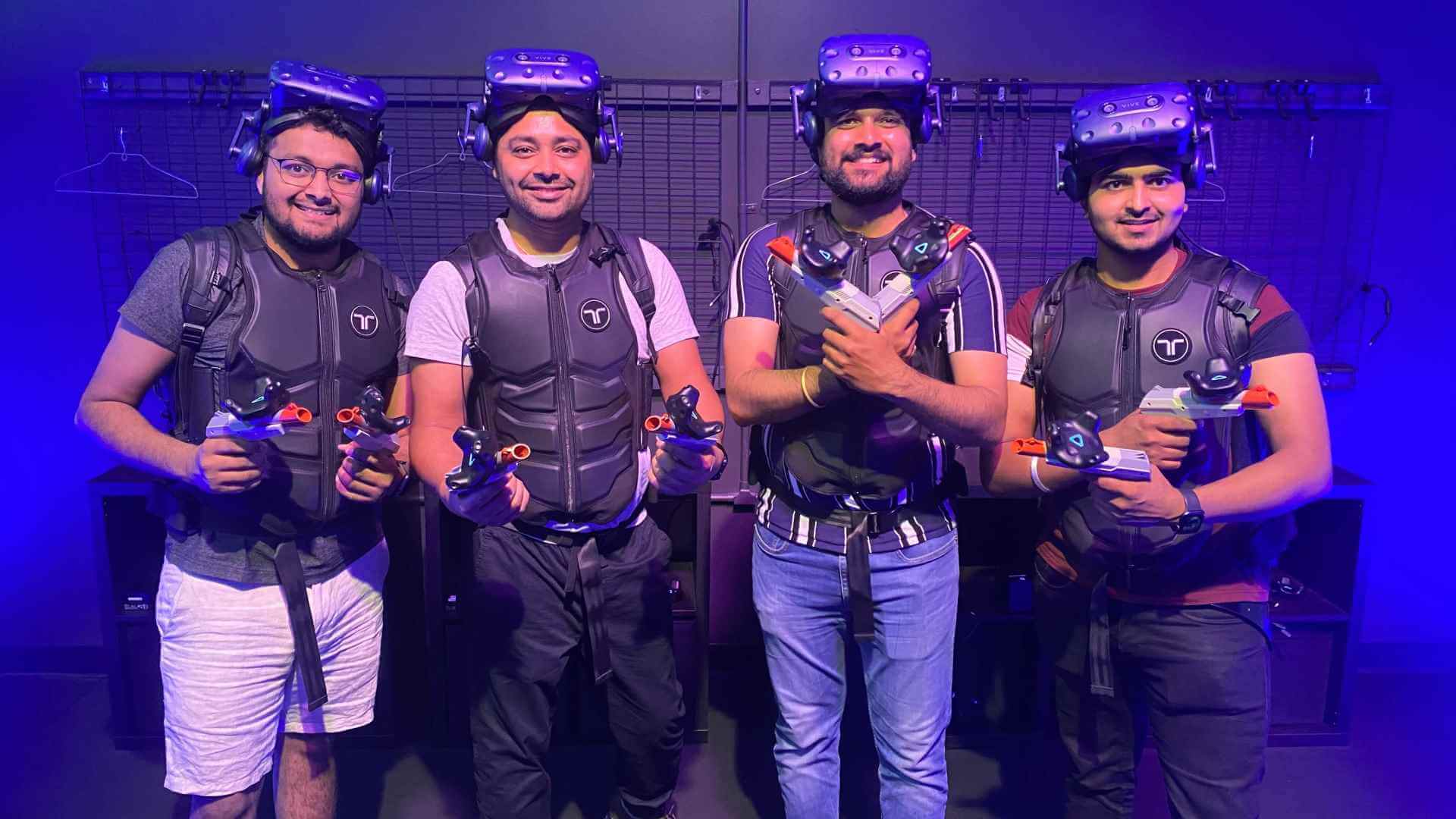 BASIC
• Game time: Approx. 1 hour
• Players

• Macquarie Centre & Penrith: 4 – 8 players

• Surfers Paradise & Bondi: 4 – 12 players
VALUE
• Game time: Approx. 1.5 – 2 hours
• Players

• Macquarie Centre & Penrith: 9 – 16 players

• Surfers Paradise & Bondi: 13 – 20 players
ULTRA
• Exclusive venue hire

• Complete access to Arena, Arcade, Escape and Drive

• Dedicated FREAK Game Master

• Game time: Approx. 2.5 hours

• Players

• Penrith: 17 – 20 players

• Macquarie Centre: 17 – 24 players

• Surfers Paradise & Bondi: 21 – 24 players
Add-Ons
Level up your event!
• $8pp – Free Roam Upgrade: Add a round of Ghost Patrol or After the Fall to to any Group package

• $10pp – Imagine Add-on: Add 3 rounds of Androids & Outlaws to your event

• $15pp – Action Add-on: Add Arizona Sunshine Survival mode to your event
Virtual Free Roam

Walk around a 6m x 6m Arena, completely untethered by cables, as you play in epic free roam!
Games include:
Arizona Sunshine
Scarygirl: Mission Maybee
Androids & Outlaws
Phenomena
Virtual Arcade
Step into worlds beyond worlds! Go anywhere, be anyone and do anything in over 30 award-winning VR game titles.
Play games such as:
Job Simulator
Pistol Whip
Space Pirate Trainer
Fruit Ninja VR
…and more!
Virtual Escape Room

Work together to solve mind-boggling puzzles in a variety of strange and awesome worlds. Can your team escape before time runs out?!
Rooms available:
Escape the Lost Pyramid
Beyond Medusa's Gate
Prince of Persia: The Dagger of Time
Alice in Wonderland
…and more!
ENQUIRE NOW FOR YOUR EVENT BEYOND REALITY
Complete the enquiry form and our team will contact you for a free consultation. If you're only available during certain hours, please let us know.
For us to help you as best we can, please fill out every field.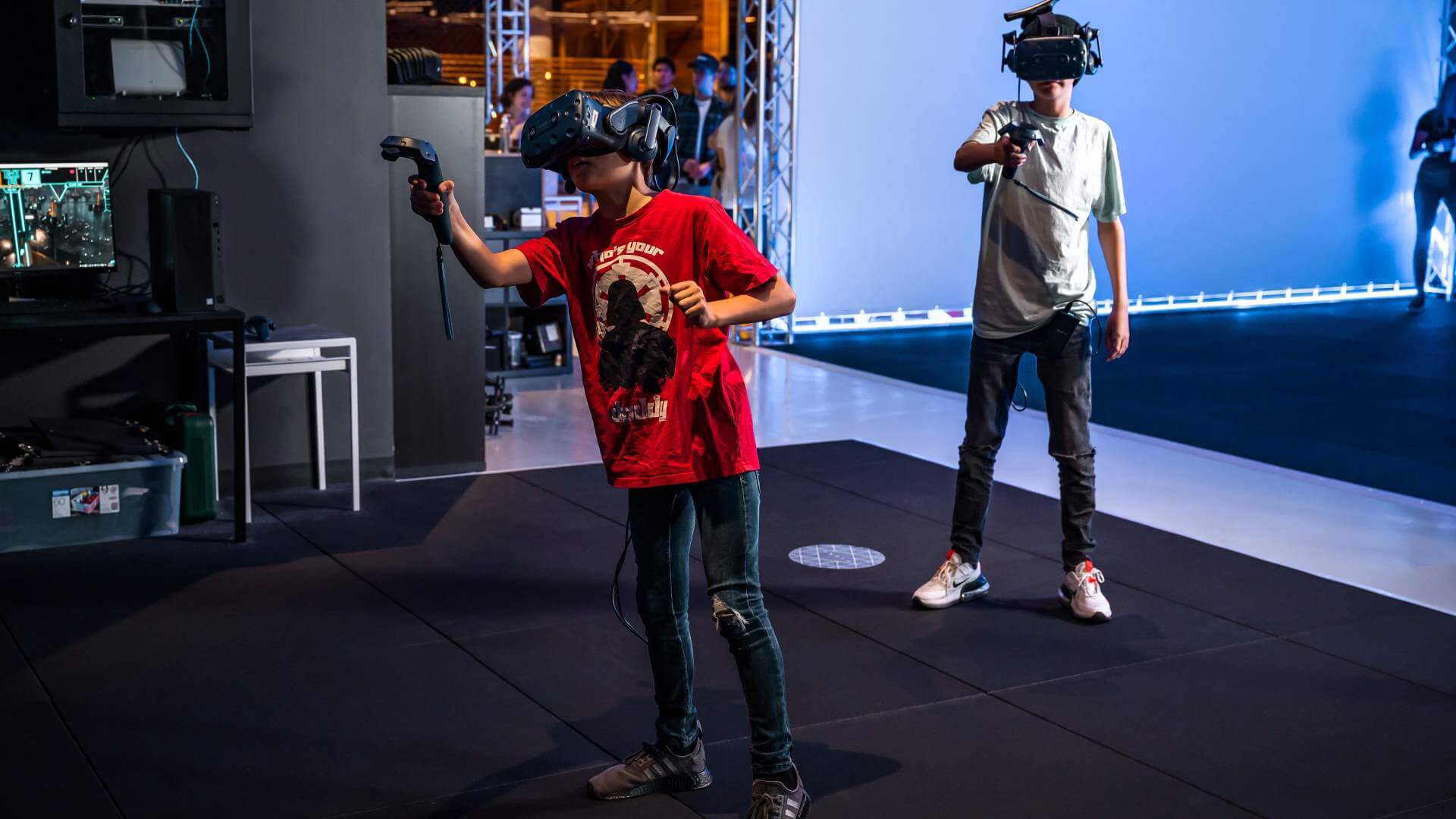 Group and Party events require a non-refundable deposit to secure the booking. Changes to attendee numbers, along with payment of the remaining balance, is due no later than 48 hours prior to your event. There is no guarantee that additional attendees (not pre-booked) will be able to play on the day, and standard fees apply. In the event of attendee no-shows (for example, you booked for 6 players but only 5 attend), the value of those players can be transferred to additional game play or merchandise, both subject to availability. All other standard bookings terms and conditions apply.