HAPPY HOUR
$40 Free Roam & Water*
Getcha FREAK on!

Loosen up and hang out at FREAK Surfers Paradise with our Happy Hour Special.
What's the score? Grab any Basic Free Roam game and a bottle of FREAK water for just $40!*
Adults, kids, families, and everyone in between – rock up and rock out, every Saturday and Sunday between 2pm and 5pm! Book a Basic Free Roam game online at these times and the price will automatically change at the checkout.
*Offer subject to end at any time. FREAK Surfers Paradise only. Game minimum-age guidelines apply. Not available public holidays or national school holidays. Not valid for gift vouchers or in conjunction with other offers.
NOW PLAYING
Basic Free Roam Games
For the brave, adventurous, or outright crazy! Grab your team and gear up to put an end to the zombie apocalypse. In the FREAK-favourite Missile Base, fight your way through a zombie infested army base as you solve puzzles and navigate dangerous terrain, in order to reach your end task… to save the world!
Become a human sacrifice and fight for survival in Live Bait, the prologue to Missile Base. Then, search for the scientist who has a cure in Extraction Point. Finally, go for a high score head-count in the outlast survival mode, Horde Mode.
Four missions to choose from:
Missile Base
Live Bait
Extraction Point
Horde Mode (Survival)
Rated MA15+
AGE:
15+
(12+ with parent)
Experience the phenomena of virtual reality! FREAK has partnered with Phenomena to bring you three awesome new games…
Enter the Duat: Use your bows and arrows to aid the sun god Ra in his nightly battle with Apep, the serpent god of chaos. If you lose, Egypt will be thrown into eternal darkness and chaos. If you win, you'll restore light back to the land of Egypt!
Space Dance Harmony: A multiplayer dance party in space! Take to the stars and follow your guide – show off your moves and dance to the rhythm. Gain more points for following the steps closely, and win by being the one with the smoothest moves!
Versus Laser Tag: Laser Tag like never before – move around FREAK's Free-Roam Arena and take out your enemies in virtual reality laser tag. With 6 different maps to choose from, find your and your team's dynamic, and claim a well-fought victory!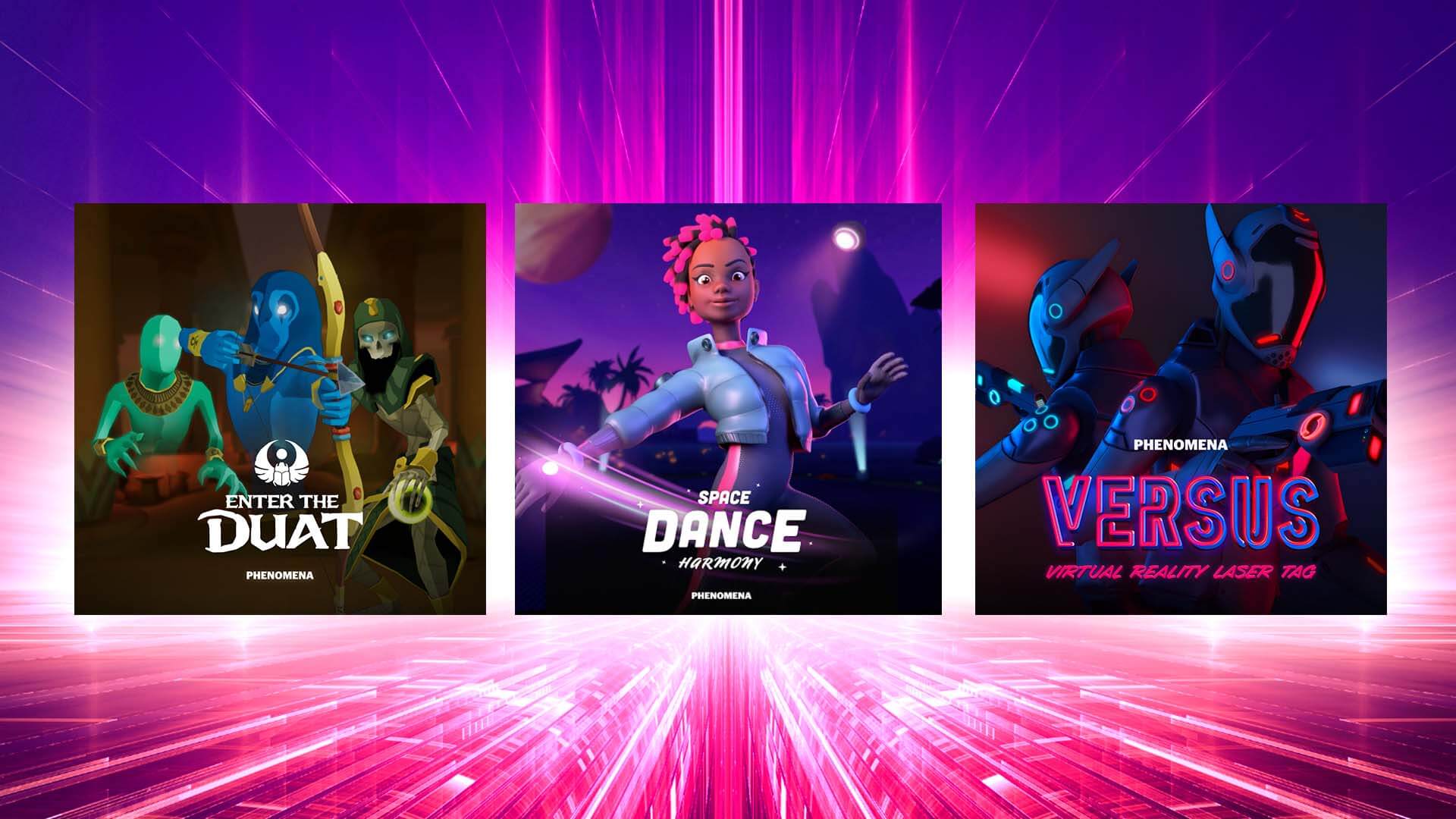 DURATION:
30 mins
10 mins per game
SCARYGIRL: MISSION MAYBEE

Prepare your team for a journey through an enchanted forest to take down the Maybee Corporation, run by the maniacal Dr Maybee himself! He will stop at nothing to create the perfect species. The by-product of his twisted pursuit is hazardous goo that has poisoned plants and animals and ultimately will cause the destruction of the entire planet.
Enter the world of Scarygirl, the visual novel that took the internet by storm, and team up with Arkie and her friends to put an end to Dr Maybee's wicked deeds!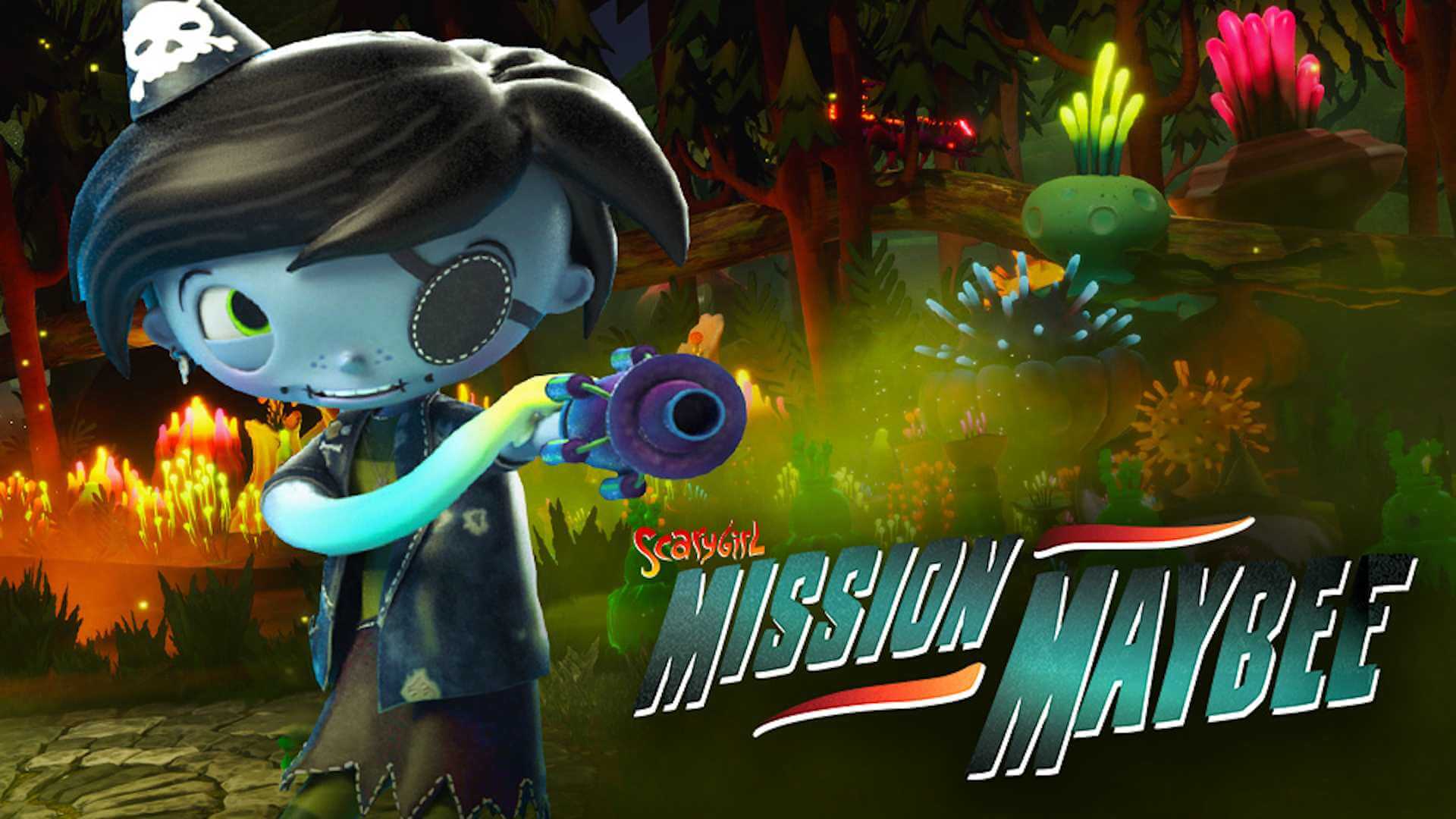 Look out! Androids have come to Earth to take our cows and destroy our crops – or possibly something even more sinister!
The Outlaws have come out from their houses to protect their land with their fierce rifles, sharp tongue and quick wits. Will they survive?!
Androids & Outlaws pits two teams of two players against each other in a light-hearted yet competitive game. Arm yourself with a shield and weapon, and attack the opposing team to score points – the team with the most points at the end, wins!
LIKE WHAT YOU SEE?
Book your experience now.
WANT MORE?
Check out our free roam Arena games