IDPWD
International Day of People With Disability
Celebrate the International Day of People With Disability with us!
At FREAK, we want everyone to experience the magic of Virtual Reality. If you, or someone you know, is living with disability, fill out the form below to score (them) a FREE Basic VR session!*
With games ranging from as simple as Fruit Ninja, all the way up to our intense Arizona Sunshine, there's something for everybody here!
Click below to go to the form and register for your FREE VR session, or find out how we help people with disability experience Virtual Reality!
*Available for bookings 04.12.23 – 08.12.23 only. Not available as gift vouchers. Applies to any Basic package. Ages 6+, some games have additional age appropriate ratings. All other standard terms and conditions apply.
VIRTUAL ESCAPE ROOMS

Step into virtual reality with your crew of escapists. Experience strange, mysterious, mind-blowing and downright incredible worlds!
Delve into lost pyramids in the desert, wield mysterious artefacts, travel back in time, fall into alternate universes, and much, much more!
With 11 Virtual Escape Rooms to choose from, ranging from easy to hard, your mind will be boggled again and again!
Good luck.
The ultimate way to play VR! Grab your mates, step into our free roam arena, don your headset, and walk around the 6m x 6m room as you experience incredible new worlds in total free roam!
With a wide variety of VR experiences to play, from zombie survival to phenomena(l) games, there's something for everyone!
Lock and load. This is the peak of gaming for the brave, adventurous, or outright crazy.
VIRTUAL LASER TAG – TOWER TAG

Armed with your trusty laser blaster, jump from tower to tower through the beautiful night sky, shooting at the enemy robots to gain points.
Play in teams of up to three and work together to gain a tactical advantage, shoot the enemy team, complete the objective, and WIN!
Multiple rounds can be played to create a tournament. Who will take the crown in a best of 3 or 5 round tourney?

An even number of players is recommended but if you don't have enough people, AI Bot players can be enabled to make even teams. If you're a solo player, you can also go up against up to 4 bots by yourself!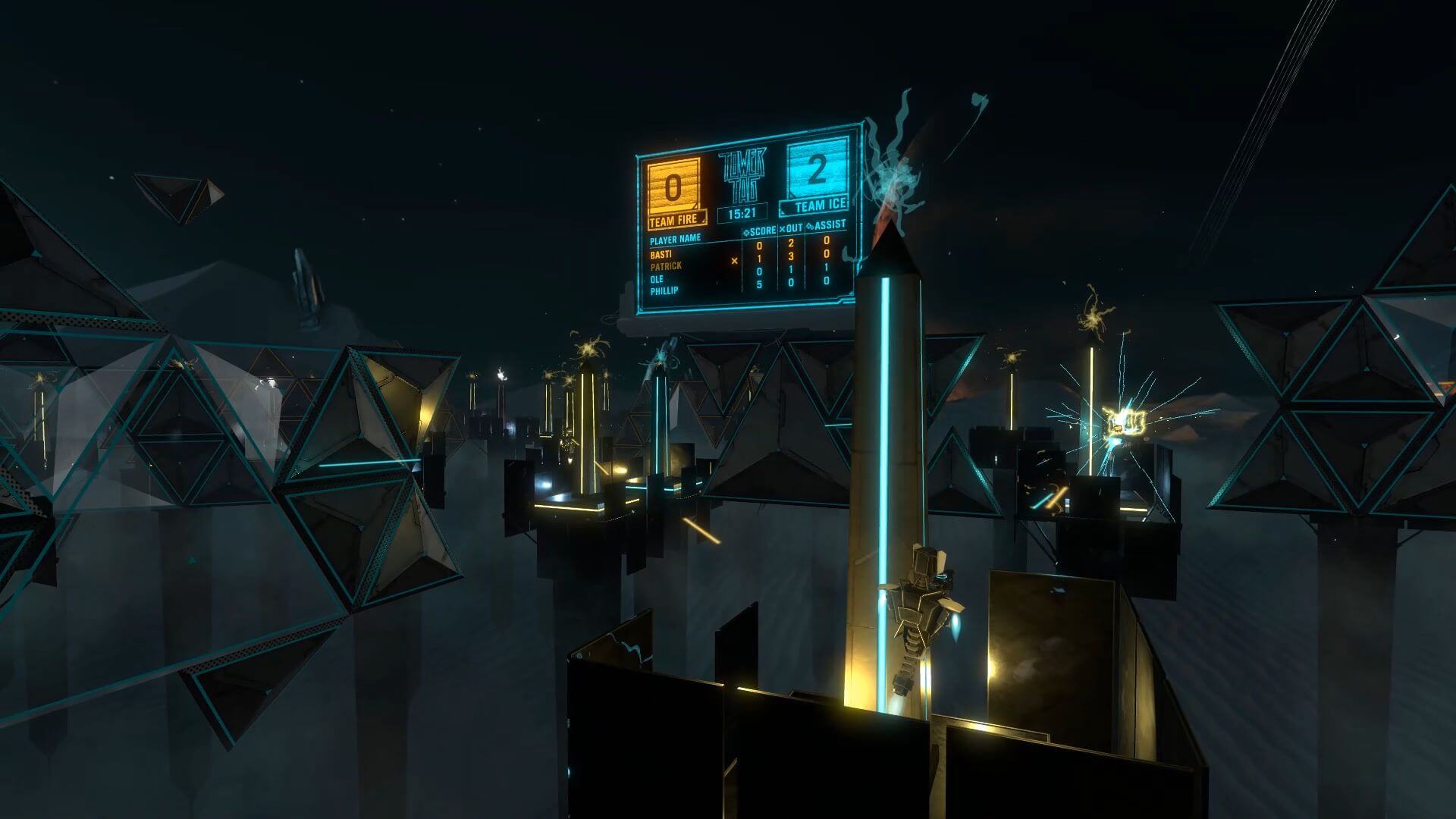 Go anywhere, be anyone, do anything! Step into the virtual world and experience endless possibilities. Jump from universe to universe, exploring unimaginable and incredible new worlds!
With over 30 games to choose from, including Fruit Ninja, Pistol Whip, Job Simulator, Arizona Sunshine, Rhythmatic and much, much more, there's something for everyone!
Load in solo, or team up with your mates in co-operative or competitive games. Go wild in the Arcade!
FREAK DRIVE

Assetto Corsa Compeitizone (or simply 'Assetto Corsa') brings the driver closer to the action than ever before. With the most hyper-realistic tracks and cars, this is simulated racing cranked up to 11.
Milimeter-accurately modeled cars and tracks from real life, combined with FREAK's customised force-feedback steering and pedal system, means FREAK Drive works hard to bring you the most awesome racing simulator ever.
Strap in and get ready to experience the most realistic and unbelievable driving simulation available today.
LIKE WHAT YOU SEE?
Book your experience now.
WANT MORE?
Check out our free roam Arena games