Freak is excited to announce the opening of our second venue. Located upstairs inside iFLY Indoor Skydiving, FREAK Gold Coast features their flagship free roam VR "Arena".
For the brave, adventurous or outright crazy, up to four players walk around an open arena with absolute freedom of movement while exploring a parallel universe, solving challenges or fighting for survival.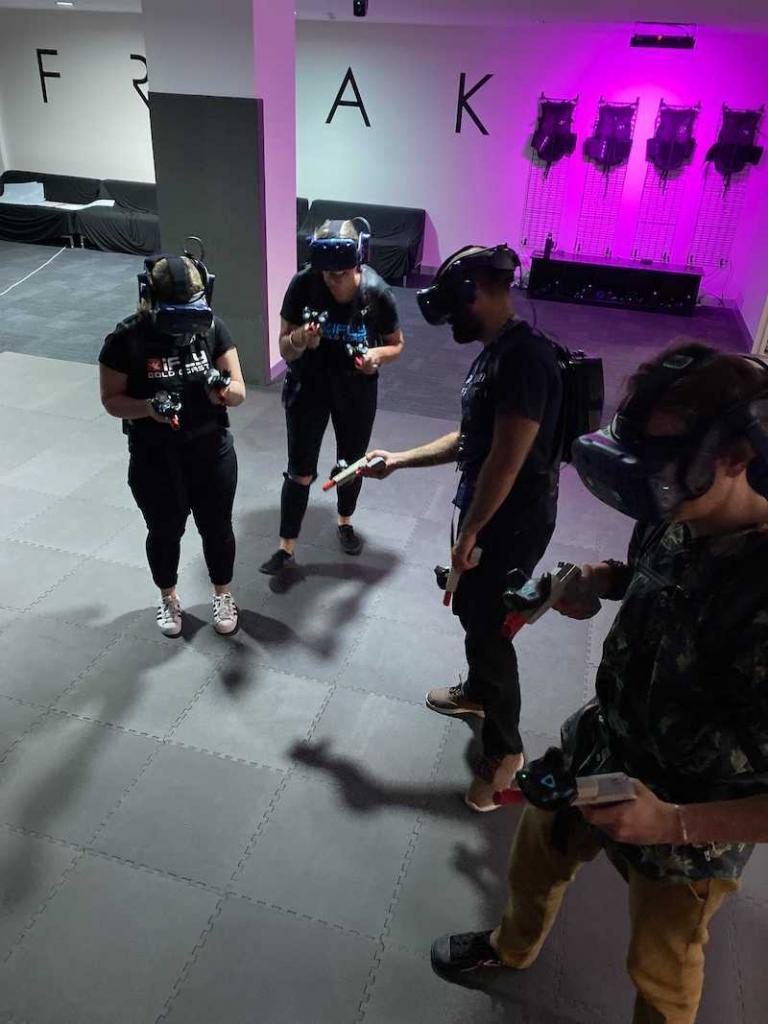 There are 4 games available, including 3 different missions of award winning zombie shooter "Arizona Sunshine Arena" and the spooky fun ghost hunting game, Ghost Patrol. Both games exclusive to FREAK in Australia. FREAK Gold Coast is the only free roam VR experience in Surfers Paradise.
Now open. Be one of the first to experience it. You can book here.