Arkie and her friends need YOU! The wicked Doctor Maybee is using his knowledge for evil, and is trying to take over the planet. Get your group of misfits together, team up with Arkie, and take down the despicable Doctor Maybee!
Celebrate the release of the Scarygirl movie with us! The Scarygirl: Mission Maybee game is now playing at all FREAK venues in the Basic Free Roam package. Witness the weird, wonderful and wacky world of Scarygirl in a stunning virtual reality experience for kids aged 8+, and families. Then, take a trip to the cinemas and watch the awesome Scarygirl movie!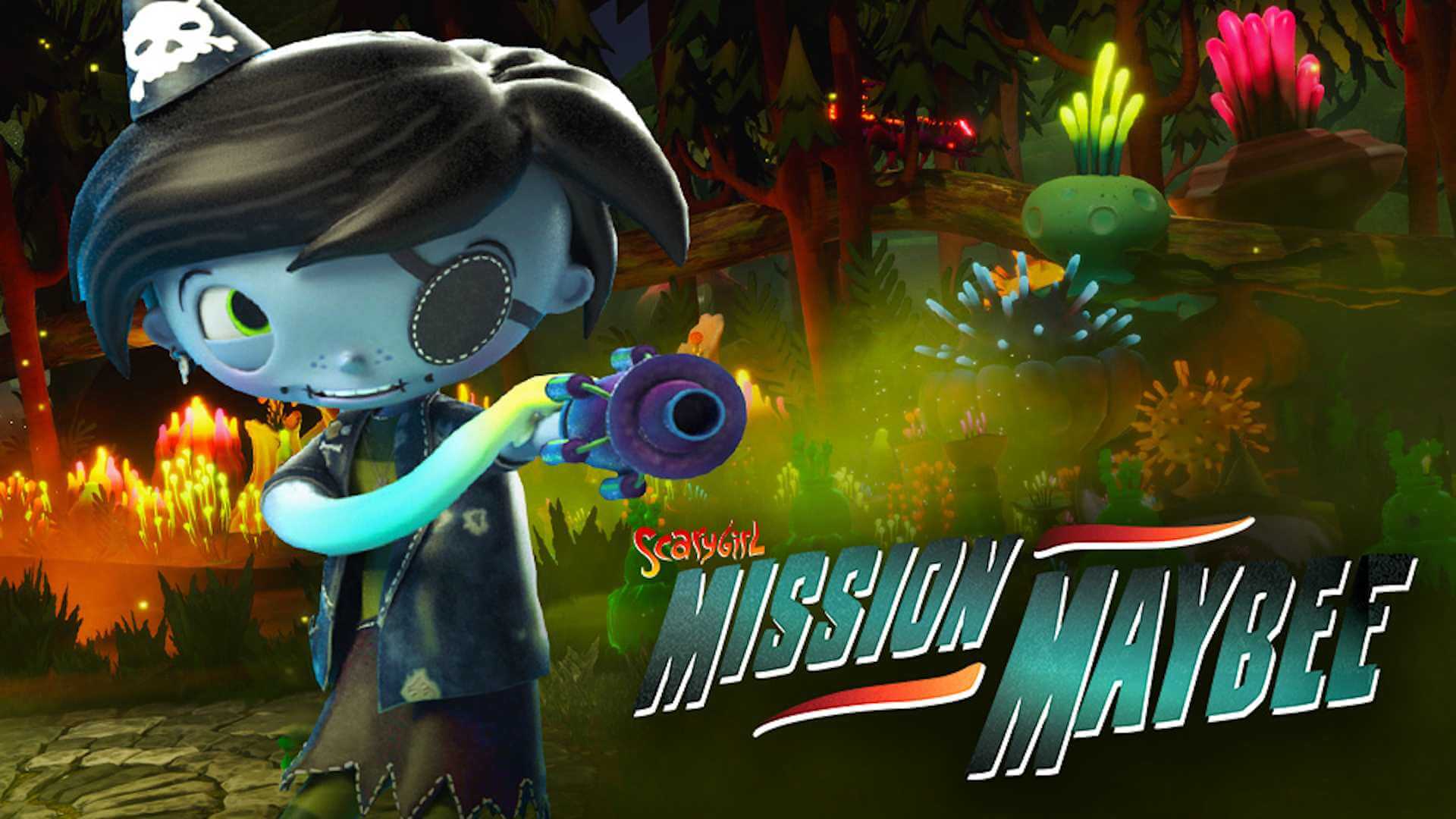 Scarygirl: Mission Maybee

Prepare your team for a journey through an enchanted forest to take down the Maybee Corporation, run by the maniacal Dr Maybee himself! He will stop at nothing to create the perfect species. The by-product of his twisted pursuit is hazardous goo that has poisoned plants and animals and ultimately will cause the destruction of the entire planet.
Enter the world of Scarygirl, the visual novel that took the internet by storm, and team up with Arkie and her friends to put an end to Dr Maybee's wicked deeds!
---
Scarygirl: Mission Maybee is available at all FREAK venues in the Basic Free Roam package. It's an epic experience for kids and families, perfect for groups of up to 4! Kids will love the shiny, silly and strange world that Scarygirl takes place in, with stunning scenery and crazy characters.
Head to your local FREAK venue and play Scarygirl today!